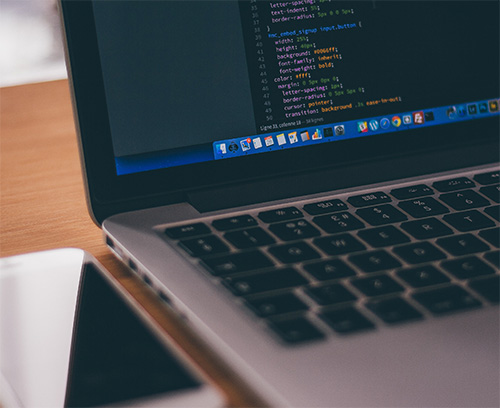 Far from the old cliché of the nerdy guy spending all day behind his screen, writing indecipherable formulas, coding and IT development nowadays are very hip and trendy. And on top of being highly valued skills, they have become accessible to everyone, which means good news for you! You ask yourself why? Let me tell you all about it.
It's easy and accessible to everyone
The number one pro about learning coding is that it does not require much investment: you just need a laptop, even a very basic one (you can code with a simple text editing software) and an internet access (low speed is more than enough).
Second advantage: aside from getting a university degree, coding can be learnt through various other cheap methods. Hence, if you neither have time, money nor the will to go through a long IT engineer training, you can find unlimited resources on the internet, most of them free and for any level (from newbie to expert). To help you out, here are some examples of how to learn coding:
online tutorials (articles and videos): OpenClassrooms, Grafikart;

online trainings like OpenClassrooms (which also offers certified paying trainings);

e-learning platforms: Codacademy, Codingame;

IT schools and university programs: the most famous of which being « École 42 », but it is also the most competitive to get in. There are of course many other schools everywhere in France and abroad, offering great programs, accessible without any prerequisite (Epitech, Supinfo, EPSI etc.).
As you may already know, if you have been following this blog, I, myself, learned coding on my own without any official training, thanks to the ancestor of OpenClassrooms, called siteduzero.com. I started with HTML / CSS language and then went on with PHP. Also, as a chief developer and CTO, I have to keep up with the technologic evolutions in my field. Throughout the years and the advancement of my career, I've hence learned many new languages such as object-oriented programming (OOP), NodeJS, AngularJS, as well as frameworks like Symfony and Laravel. I am the living proof that it's possible to become a developer without even getting a degree!
There are endless opportunities
Developers are actively sought for in the ever fast-growing environment of start up companies and business creation. In these days, any and every business venture indeed comes with the creation of a website and even a mobile app, which have become essential marketing and user experience tools.
And that's precisely where the developer steps in; thanks to the magic of his coding and his extensive knowledge of the secrets of programming, he is the wizard of websites and apps creation. But the missions of a developer go way beyond, which makes it such an exciting and interesting job. He will indeed take part in all the architecture of a web project, from coding to design, from databases to UX. So the developer will continue to intervene well after the launch of the website or the app he created, which means more work and more money!
And even though IT development is a very competitive field, with more and more developers on the market, demand remains way more important than supply, so you will never be short of opportunities! As a matter of fact, I keep receiving more than 10 job offers per week on Linkedin!
You will make a good living
Not only are developers highly sought for, but they also make good money. You think it's too good to be true? Not really. In fact, developers possess very specialized technical skills, essential to the companies, which explains the high levels of remuneration. Of course this also depends on the type of missions, the profile and the experience of each developer and, for that matter, it is important to be able to seize the opportunities and maintain your professional network.
But you will also have the luxury to choose the status that suits you most since, as a developer, you can either be employed in a company, work freelance or create your own company. It should however be noted that, for newbie developers, it is easier to start with freelance projects; it helps building a reputation and creating a good portfolio.
To give you a better idea, here are some examples of the different type of compensations you can get, depending on your status, level of competencies and seniority: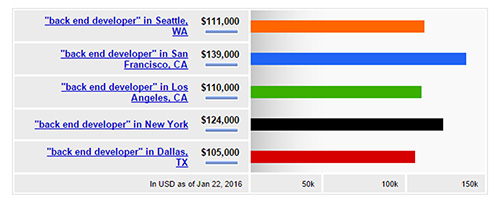 in USA
It's a lot of fun!
Personally, I love seeing my code lines come to life to become actual web interfaces used all over the world. What's more stimulating than creating and innovating serving businesses and people!
And there are so many fields you can work on that you will never get bored! As a developer you will indeed be able to work for institutions (governments, universities, museums…), as well as all-sized companies (high-tech, e-learning, social economy, personal care are fast-growing sectors) or even individuals (bloggers, artists, freelancers…), to give you just a few examples. The possibilities are basically endless, you will learn much more than you can even imagine, beyond IT development, and in the end, you will be able to specialize in the field(s) that you prefer.
For example, a lot of IT nerds are passionate about video games. Well, if you are too, you should know that it has become increasingly easy to create a video game. A lot of video game engines exist that you help you create any sort of games such as FlapyBird, CandyCrush, Fortnite, Call of Duty. Everything is possible!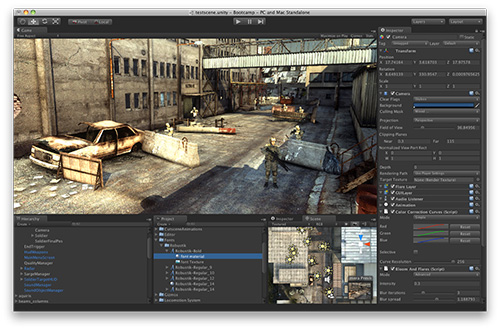 It's the perfect job to become a digital nomad and work anywhere in the world
You are now ready to take your first step into the world of IT development and to prospect potential clients. But, before you start, I have another good news for you: you can already book a one-way ticket to your dream destination! Forget the rat race and the cubicle life, as a developer, you can code sitting on the beach in the sun or deep in the jungle!
You just need a laptop and an internet access, which you can basically get anywhere in the world. Moreover, more and more companies allow remote work, especially in the field of IT, so you'll be easily able to work at your own pace, wherever and whenever you want, given that you don't skip your clients meetings of course! And even at the other end of the world, finding new missions and clients will not be a problem, thanks to dedicated online platforms such as weworkremotely.com, remoteok.io, upwork.com or stackoverflow.com.
Far from being a mere dream, I noticed that this lifestyle has been embraced by more and more IT workers. During my trips in Thailand and Vietnam, I met a lot of fellow digital nomads, who worked as IT engineers, developers, and even hackers! Of course, you can also choose different fields of expertise, such as webmarketing, webmastering, design etc. Like I said, the opportunities are endless! It's up to you now!